FESTIVALS . TOGETHER . AGAIN.
Tuesday 5th December 2023
Escape to Freight Island, Manchester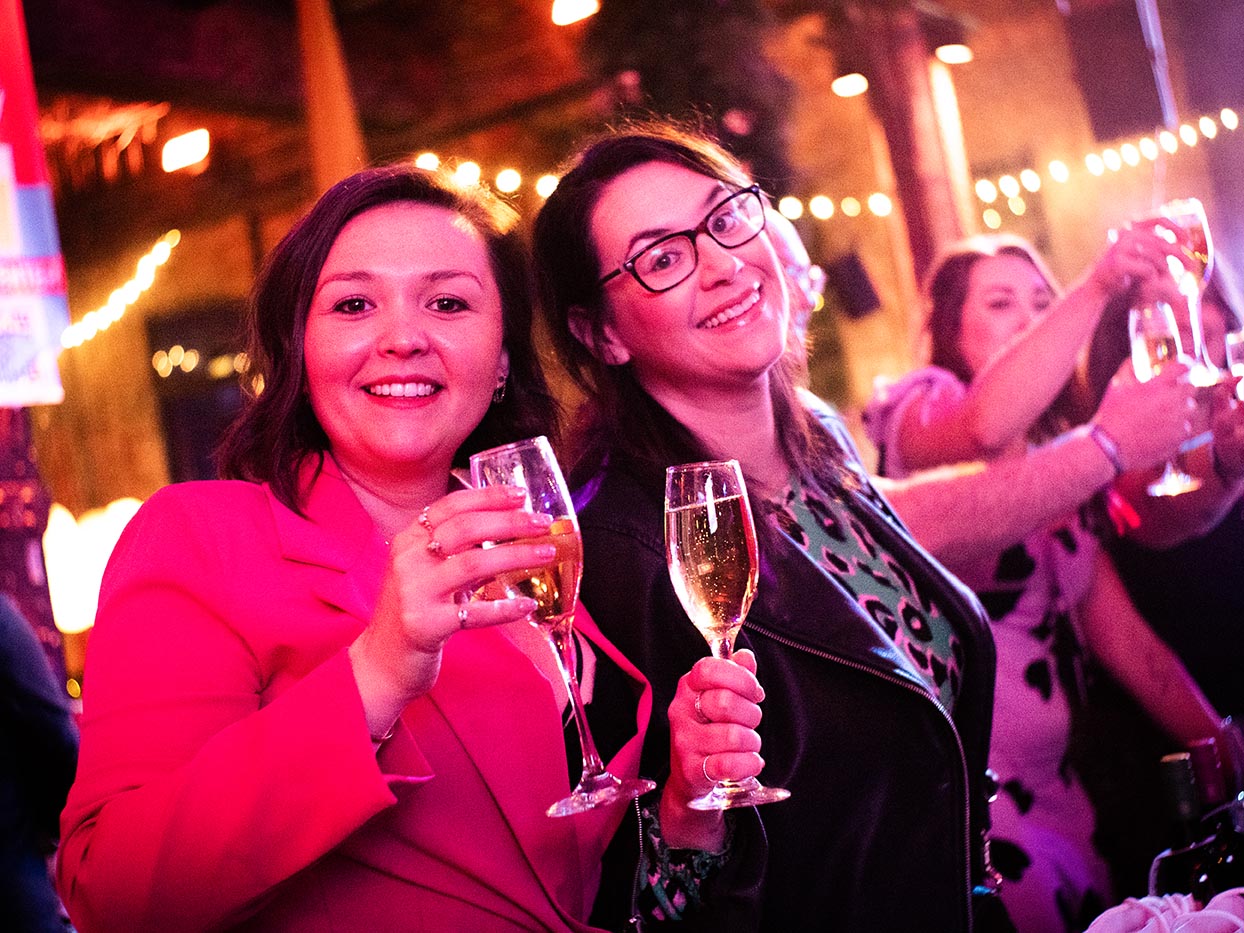 The UK's only fully festival focused awards is back for its 18th edition and with a return to Manchester, one of the UK's foremost festival cities with a rich and diverse music and entertainment heritage. Escape to Freight Island will once again be our venue where we can combine Christmas partying with a celebration of you, the world's leading festival sector, the best of the best. Make sure your event is registered for the public votes and be certain to nominate events, people and suppliers for the judged categories.

We can't wait to bring Festivals. Together. Again.
Doc Brown confirmed to return to host the UK Festival Awards
Beginning life as underground rapper Doc Brown, Ben Bailey Smith has diversified profoundly, moving into mainstream TV and Film acting, stand up, screen writing and children's books. He has a host of notable television performances under his belt including a starring role in ITV's Law & Order, C4's The Inbetweeners and Derek, BBC thriller Hunted, BBC comedies Rev, Miranda, Fleabag, Russell Howard's Good News, Live at the Apollo and ITV's Midsomer Murders, and is highly regarded for his ongoing work with Ricky Gervais.

Late in 2016 Smith hosted the BAFTAs in Los Angeles, entertaining the likes of Samuel L Jackson, Tom Hanks, Jodie Foster, Jennifer Lawrence and more.

In 2017 Smith recorded an hour-long stand up special for the BBC which aired in March and toured the world opening for long-time collaborator Gervais. He also found a new dedicated audience as a regular understudy for Simon Mayo on the lauded BBC 5Live Film Show Wittertainment.
The UK Festival Awards is excited to welcome DJ duo Scratch Perverts to the Troxy for its 16th edition on December 5th.

The history and pedigree of Tony Vegas and Prime Cuts is well known. A history that revolves around Soho record shops such as Soul Jazz, Mr Bongo and Deal Real in the mid-nineties. A love of hip hop but a deep love of music in general helped lay the foundations of a crew formed under the moniker we all know today. The Scratch Perverts came together with one ideal: to be the best and take on the best DJs put in front of them. And that they did. ITF titles, solo DMC titles plus two World Team DMC titles as the Scratch Perverts in 1999 and in 2000 as the Perverted Allies followed.

Their skills have taken them around the world and back, securing support slots with the likes of the Beastie Boys and The Sex Pistols and seen them collaborate with the computer game DJ Hero. Let's face it, you don't get asked personally by John Peel to play his 60th birthday unless you're pretty damn good.